Budget-Friendly Fall Activities for the Whole Family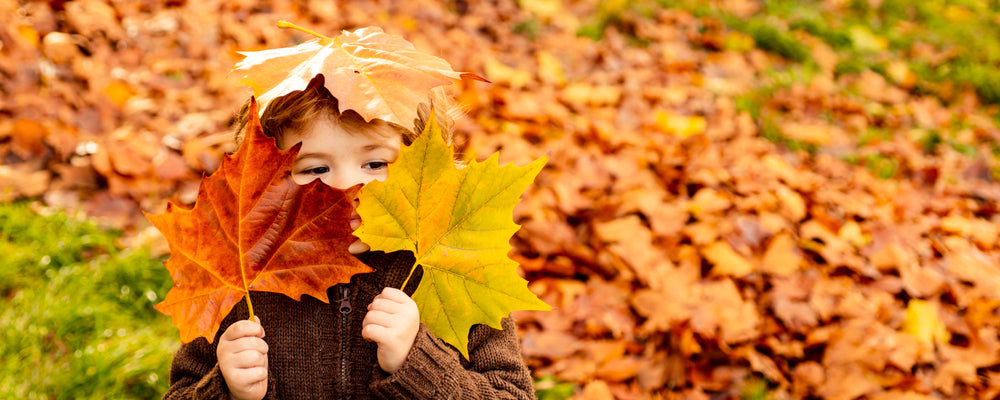 With the cooler temperatures of autumn finally here, it's the perfect time for outdoor fun—and you don't even have to bust your budget to join in!
To give you some ideas, we've created an EveryDollar autumn bucket list. How many of these budget-friendly fall activities can you cross off before winter?
Budget-Friendly Fall Activities
1. Go on a nature hike. 
Make a game out of your family hike with a nature bingo sheet. Include things like acorns, orange leaves and fuzzy squirrels. You can find one online or whip up your own. Whoever gets bingo first wins!
2. Have a picnic. 
The weather is perfect. It's the most wonderful time of year for everyone who likes not-too-hot and not-too-cold. Why not enjoy it with a nice picnic lunch at a local park? You can make it even better if you pack a couple of autumn treats, like pumpkin lattes, bread and pies. Super budget-friendly. Super fun.
3. Go pick pumpkins. 
Speaking of all things pumpkin, did you know they're technically berries? Yeah. Don't worry, you don't need that trivia fact to get into the pumpkin patch. Just make sure you budget for all the cute gourds you want to bring home with you!
4. Carve jack-o'-lanterns. 
Once you've visited the pumpkin patch, make a family date of picking out patterns and (carefully) carving them into your pumpkins. Don't forget to budget for the candles! And if the kids are too young, paint those pumpkins instead.
5. Visit an apple orchard. 
This is an autumn classic. If you live near an apple orchard, make a day of it. Some places sell you bushels of apples, while others even let you pick your own. Either way, you'll enjoy two things that are good for you: fresh air and fresh fruit.
6. Make your own local fun. 
You can always make your own budget-friendly fall fun! Organize a street parade with the neighbors. Or have a small group of friends bring their own food and camping chairs and enjoy a backyard get-together.
7. Create an outdoor obstacle course. 
The weather outside is excellent—perfect for an outdoor obstacle course. Take turns creating and competing. Use stuff from around the house to set up things to jump over, run around, and knock through. All you need is creativity, the stopwatch on your phone, and maybe an ice pack if things get really intense.
8. Spend time around the fire pit.
If you've already got one, make use of it on the crisp evenings. If you don't, think about how this one purchase could bring tons of nights of free entertainment. You can tell stories, talk about your favorite things, or ask crazy questions. Good conversations take some work, but they're totally in the budget.
9. Tailgate from home. 
Are you ready for some football? Even if you can't make the game in person, you can still create a tailgate vibe inside or out with the right snacks and a few friends over to cheer on your favorite team from your couch! 
10. Make apple cobbler. 
Nothing says fall like the smell of fresh apple cobbler in the oven. If you use the apples you bought (or picked) on your trip to the apple orchard, even better!
11. Pop popcorn on the stove. 
Sure, you can make popcorn on the stove no matter what month it is. But there's something extra special about this cozy tradition in the fall. And it tastes good too!
12. Roast pumpkin seeds. 
Make the most of your pumpkins by scooping out the seeds when you're carving jack-o'-lanterns. Toss them on a baking sheet with a drizzle of oil and salt. Then bake at 350 degrees F for 10­–20 minutes (stirring occasionally), and you'll have a delicious snack!
13. Watch a favorite fall movie. 
Your tv streaming service is packed with seasonal films right now. Share an old favorite with the family, or call up the neighbor with a projector and have an outdoor movie night with friends. Throw some of those roasted pumpkin seeds and a cup of candy corn into your stovetop popcorn, and you've got an awesome fall movie snack.
14. Learn about money together. 
Of course, getting money smart is always in season, but with things like inflation, this recession and the crypto crash —it feels even more valuable right now. What if your family spends some time together this fall doing something really meaningful for everyone's future? Check out the Smart Money Smart Kids book and learn how to teach your kids about money.
15. Roast marshmallows. 
There's just something about this time of year that makes roasting marshmallows an absolute must. Bonus points if you make s'mores—double bonus points if you use that fire pit!
16. Drink hot chocolate. 
Autumn isn't complete unless you enjoy a few mugs of hot chocolate on crisp fall nights. Or if you aren't a fan of chocolate, swap it out for a hearty cup of spiced apple cider. Yum!
17. Go for a Sunday drive. 
Leisurely Sunday drives are always in style, but they're even better in the fall. Grab a blanket, roll down the windows, and hit the road to admire all the leaves changing colors. And if you want to save on gas, take a drive to some place picturesque, lay out the blanket, and take in the fresh air.
18. Camp out in your backyard. 
You don't have to go far to camp out. Just pop up a tent in your own backyard! Download a free stargazing app for some added free fun.
19. Enjoy some spooky science. 
Check out sciencefun.org for all sorts of home experiments—including one that makes your jack-o-lantern erupt! Just make sure you budget for the fun ingredients and supplies.
20. Take up bird-watching. 
Listen, bird-watching isn't just for 80-year-olds. Search online together for birds local to your area, make a list, and go see which ones you can find in the neighborhood, in the park, or on a hike. All you need to budget for is a bucket hat (not really) and binoculars for this educational fall activity.
21. Jump into a pile of leaves. 
Okay—this one involves work. But hey, you'll burn some calories and get some yardwork done as you go. Make a pile. Jump in. Repeat until everyone tuckers out.
___
This blog page features content from an external source. Find the original content at https://www.ramseysolutions.com/budgeting/budget-friendly-fall-activities.
While efforts have been made to ensure accuracy, any discrepancies are the responsibility of the source. The content is shared for educational or informative purposes. Views expressed belong to the original creators, not the author of this blog.