6 Cool Things About Babies Born in November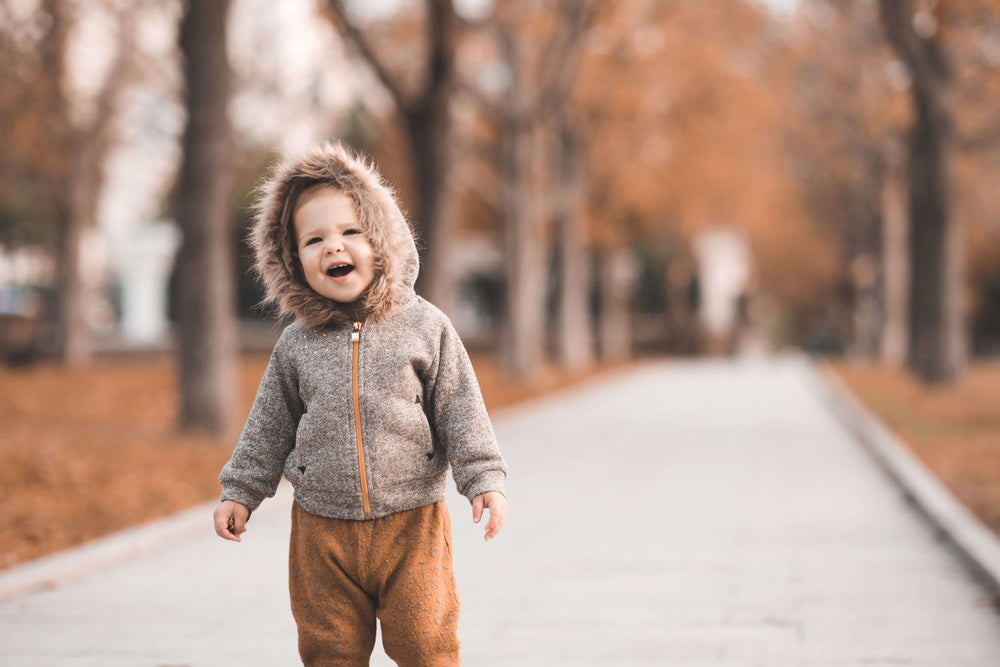 It's the start of the holiday season! It's still Fall-like weather! One of my favourite months!
If you ask me, November rocks! Now, some might think I'm saying this because I have a November birthday, but that's not the only reason. If you read my October babies post, you know that I'm a lover of all things Fall and everything I love about Fall just continues throughout the month of November. Then you add in the start of the holiday season, and everything just feels all merry and bright! Plus, I love all things peppermint, cinnamon, and cranberry. I was definitely born in the right month!
Those born in November have some great things going for them. Like October babies, they're destined to be great athletes. Due to the two astrological signs in November, they're known for being great friends, and their birthday month is also Peanut Butter Lovers Month, Aviation History Month, and National Sleep Comfort Month. Let me tell you, this November baby LOVES sleeping. Big fan!
If you have a November baby in the house, or you're expecting a new addition to the family this month, here are 6 cool things about babies born in November.      
The Boys Are More Likely To Be Left-Handed
Boys born in the month of November are apparently more likely to be left-handed according to a study. While scientists don't exactly know the reason behind this, they suspect it's due to the mother's early exposure to sunlight potentially increasing testosterone levels, which may increase the chances of being left-handed.
They're either a Scorpio or a Sagittarius
November babies are one of two very unique star signs. Those born November 1st to 22nd are little Scorpios – known as the most intense zodiac sign. They're strong-willed, loyal, magnetic, ambitious, and passionate. Those born from the 23rd to the end of the month fall under Sagittarius. They're known for being adventurous, outspoken, optimistic, smart, and extroverted with a love of travel. In short, these are two star-signs you want to be friends with.
They Have a Rare Birthday Month
While September has almost all of the most popular birthdays, November is the opposite. Six of the rarest birthdays of the year fall in November – and they all seem to be towards the end of the month. This chart shows where your November birthday falls on the list.
They Have Healthy Hearts & Lungs
According to research, those born in November have healthier hearts and lungs. It appears that November babies are less likely to develop heart problems or lung cancer than those born in other months. Beware though, the same study found that babies born in November may have an increased risk of respiratory issues later in life.
They Share a Birthday Month with Mickey Mouse!
Do I really need to say more? I mean, it's Mickey! Everyone's favourite mouse turns 93 this year! Those born in November also share a birthday month with a number of other amazing celebrities including Leonardo DiCaprio, Ryan Gosling, Whoopi Goldberg, Anne Hathaway, Demi Moore, David Schwimmer, Danny DeVito, Ben Stiller, Kaley Cuoco, and so many more!
They're The Happiest
According to studies, babies born in the Fall – particularly November – have the lowest clinical depression rate and are less likely to suffer from depression. Now, I can't speak for every November baby, but for me, this is bang on! My husband is constantly teasing me about my optimistic attitude, and I've had multiple people ask me over the years how I can be so happy all the time, and if I've ever been in a bad mood. (Spoiler alert: Yes, I have been in a bad mood. Candy fixes it.)
As you can see, November is a pretty great month to celebrate a birthday. I've always loved having a November birthday, and this year it falls on Cyber Monday. Maybe I'll buy myself something nice while I sit on my couch and eat cake in my jammies!
___
This blog page features content from an external source. Find the original content
Here.
While efforts have been made to ensure accuracy, any discrepancies are the responsibility of the source. The content is shared for educational or informative purposes. Views expressed belong to the original creators, not the author of this blog.