What You Need to Know About COVID-19 and COVID-19 Vaccines During Pregnancy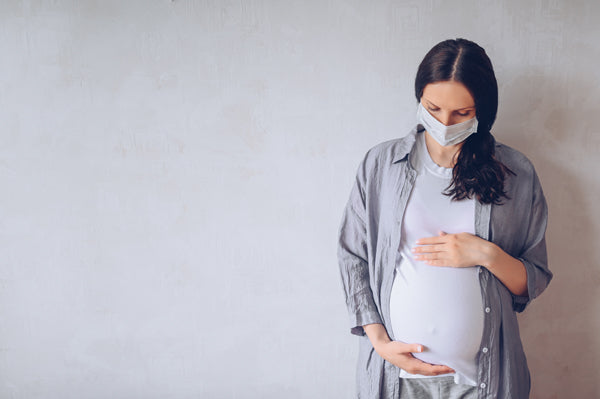 The COVID-19 pandemic has been a rapidly evolving situation, and over the last few months we've learned a little bit about how this novel virus may impact pregnancy. Recent studies have suggested that pregnant women who have COVID-19 might have a higher chance of becoming very sick compared to women who are not pregnant, including a higher chance of being admitted to intensive care and needing to be put on a ventilator (machine that helps you breathe). Having severe symptoms or complications from any illness might require pregnant women to deliver their babies sooner than expected (called preterm birth, or delivery before 37 weeks), which can be associated with long-term health problems for babies.
Disclaimer from the source: This page houses important information and resources pertaining to COVID-19 and COVID-19 vaccines during pregnancy and while breastfeeding, including links to our evidence-based Fact Sheets. However, the resources here should not replace the care and advice of a medical professional.
However, there's still a lot more we need to know the effects of both COVID-19 and COVID-19 vaccines during pregnancy and breastfeeding, which is why research studies on these topics are so very important. Our experts are at the forefront of this effort. "Women and their healthcare providers need answers as quickly as possible regarding the effects of COVID-19 and the new COVID-19 vaccines during pregnancy and while breastfeeding," said Christina Chambers, PhD, MPH, lead investigator for MotherToBaby Pregnancy Studies and professor of pediatrics at UC San Diego. "Our team has assembled up-to-date, evidence-based resources on both of these topics. We have also established one of the first large scale studies on COVID-19 in pregnancy. We hope pregnant women and their providers see the importance in helping the world understand this novel virus and join our study." Original article can be found
HERE
.