Turkey Headband Craft for Kids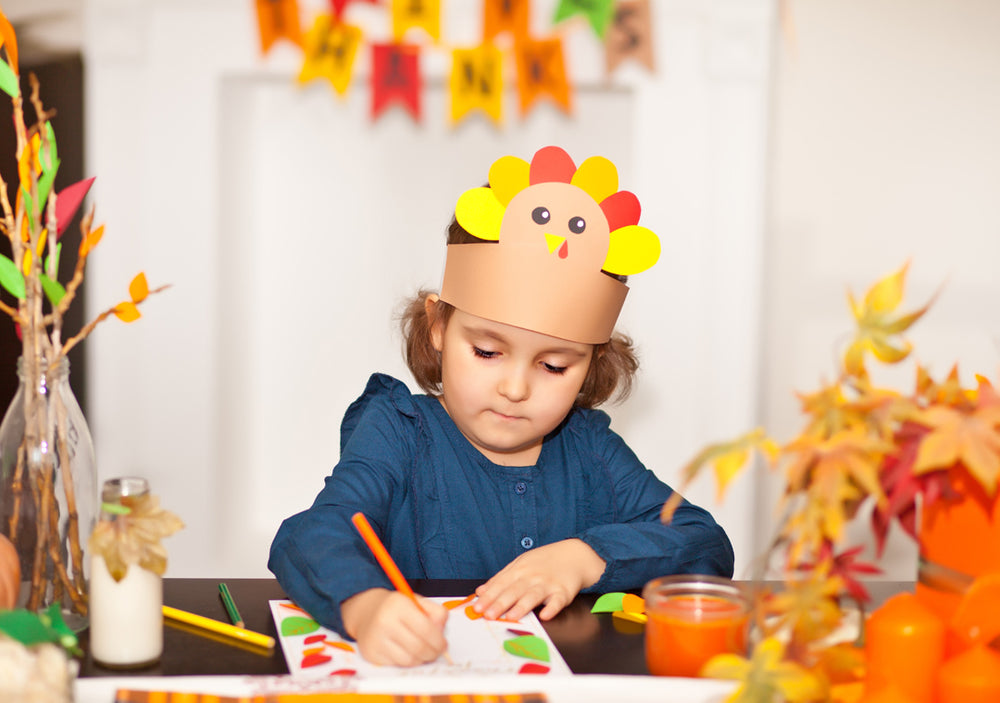 Thanksgiving is just around the corner and that means lots of fun turkey crafts! This Kids Turkey Headbands Craft was one of my favorites to do in the classroom with my students and my girls love it as well! Super easy to make and perfect for those Thanksgiving fall parties!
This is a fun and easy Turkey Headband Craft perfect for Toddlers and Preschoolers! It's not only fun to make and wear, but your little one's will get some great fine motor skills practice in while doing it!
Materials Needed
Construction Paper

 

(Red, Yellow, Orange, Brown, Green)
Glue Stick and Craft Glue
Scissors
Stapler (optional)
Littler Hands for feathers
The first thing to do is all your construction paper to the the size and length you need them.
Use brown construction paper as the band around your child's head. I used two strips for each and stapled the ends together, but you can also glue if you would like. If you glue make sure to allow time to dry if not the headband will fall apart. After stapling one end I wrapped it around each of their heads to see where it needed to be stapled again.
Using a pencil I drew the turkey's body on the brown construction paper.
Cut the orange construction paper into strips. This will be the turkey's legs.
On a piece of construction paper draw your child's hand. Stacking all the colors together cut out the hand prints.
On a piece of orange construction paper I drew the turkey's foot and beak.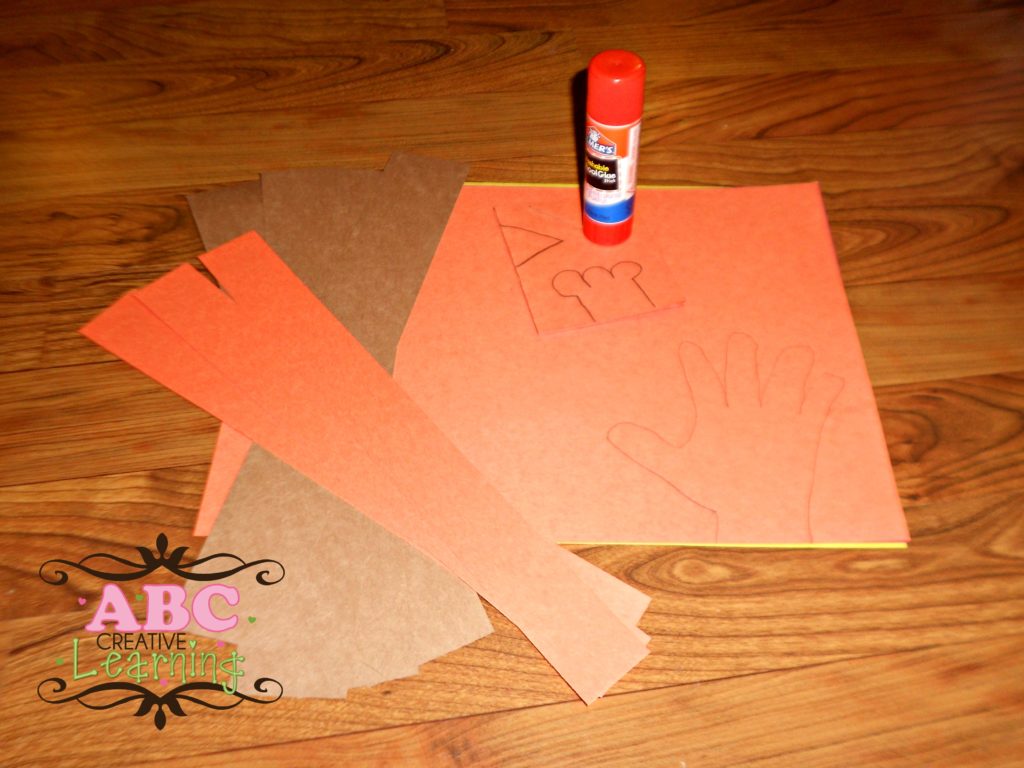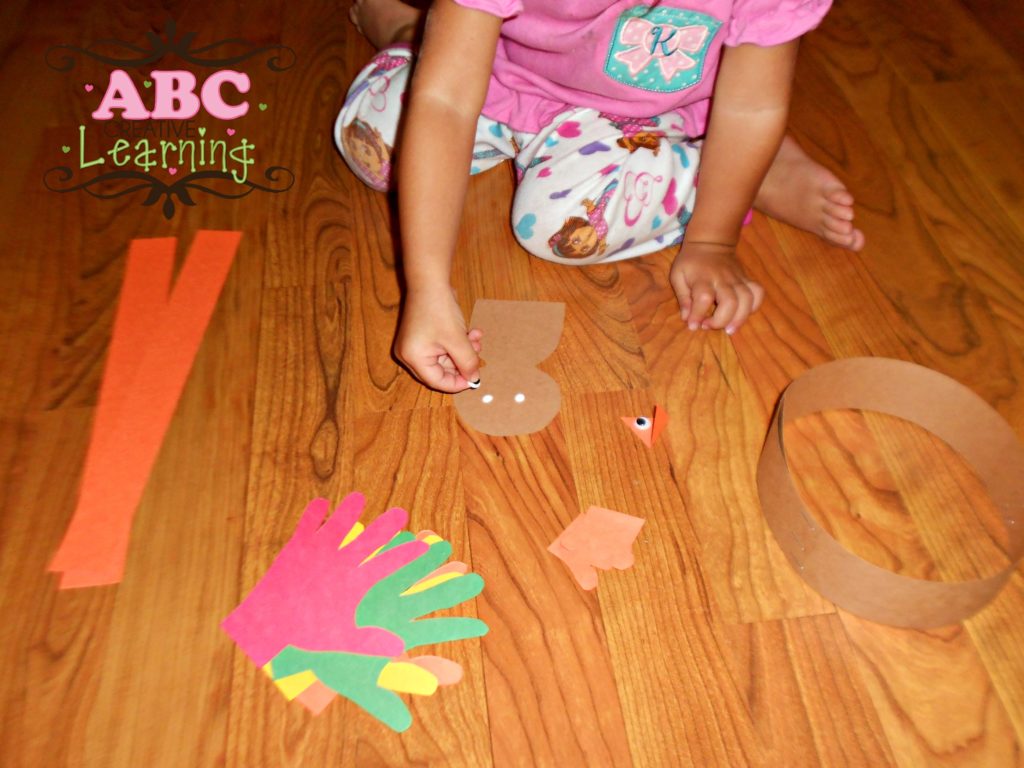 For my youngest I cut out all the pieces and laid them out for her so that I could help her step by step, while my oldest worked independently next to us most of the way through. Have your child glue on the turkey's eyes and beak to the turkey's body.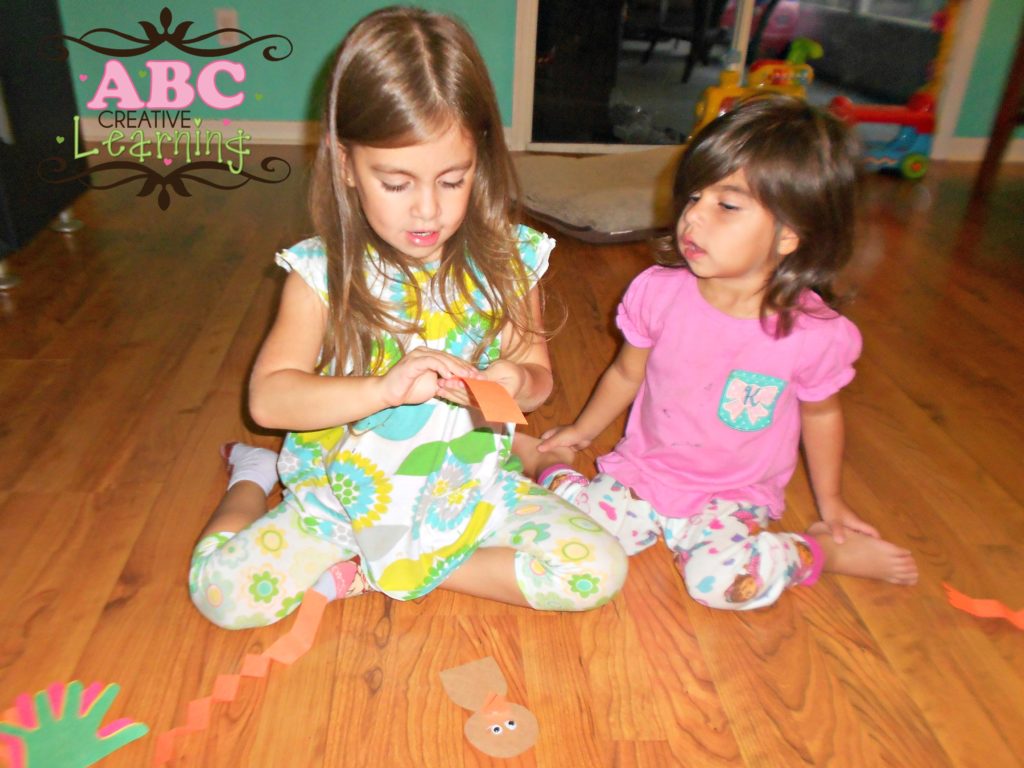 For the legs I had to help my youngest, but I showed my oldest daughter once and she got the hang of it. Your little one's might need some help folding the strip in the correct direction, but it's a way great way to practice fine motor skills.
Using the orange strips of construction paper fold the paper like an accordion, back and forth.  
Glue the turkey's feet at the bottom of your accordion strips.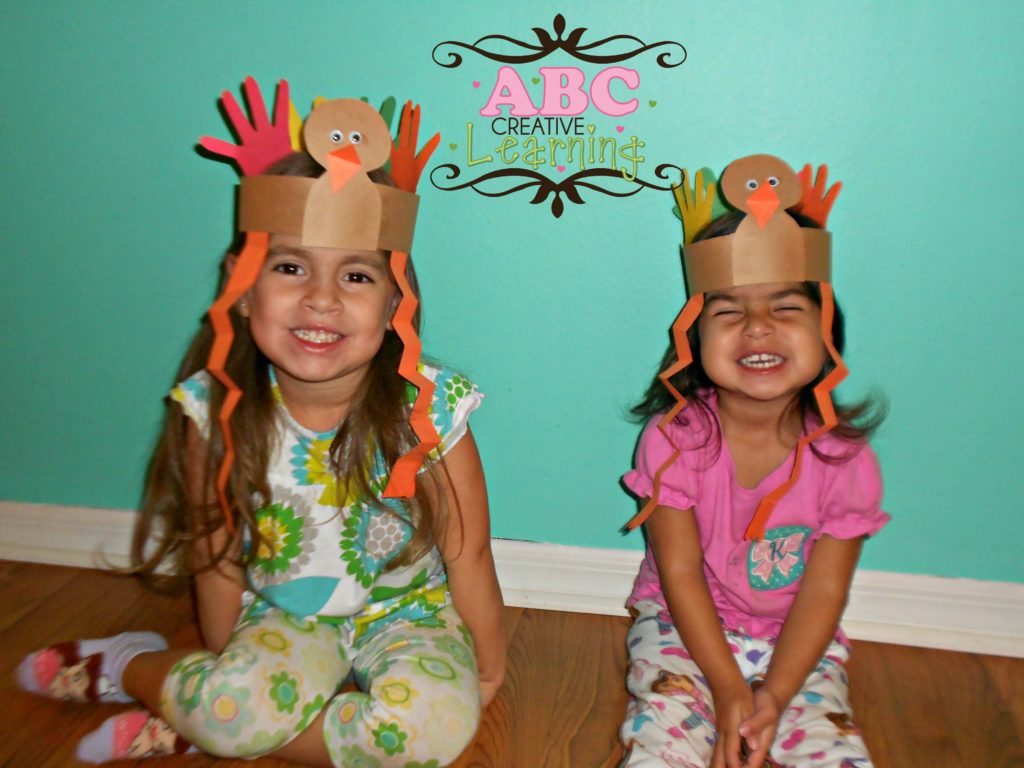 Now you are ready to glue all the pieces on your brown handband.
Glue the turkey's body on the front of the headband and the legs dangling to the side.  
For the handprints you can either glue or staple them on.
Blogs are not written by MNC Staff.
Original article can be found here: https://simplytodaylife.com/turkey-headband-craft-for-kids/