Fun Food For Kids: Owl Rice Cakes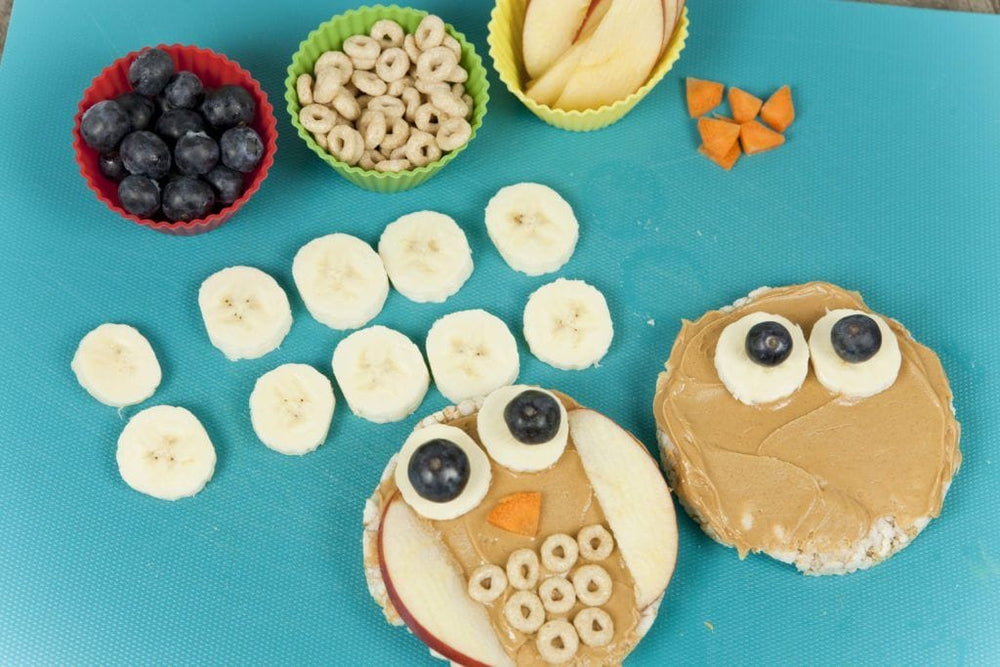 Playing with fun food is our favorite way to craft, and a terrific healthy snack!
When craft time can double as snack time not only can kids express their creativity, but they get excited about eating what they made. That's one reason we love this owl snack. One of the first blog posts I ever wrote included an owl snack, 8 years ago! It's so funny, that I still think owls are fun to make. But how can you not craft owls, when they are so simple and so cute!