Fascinating Facts About August Babies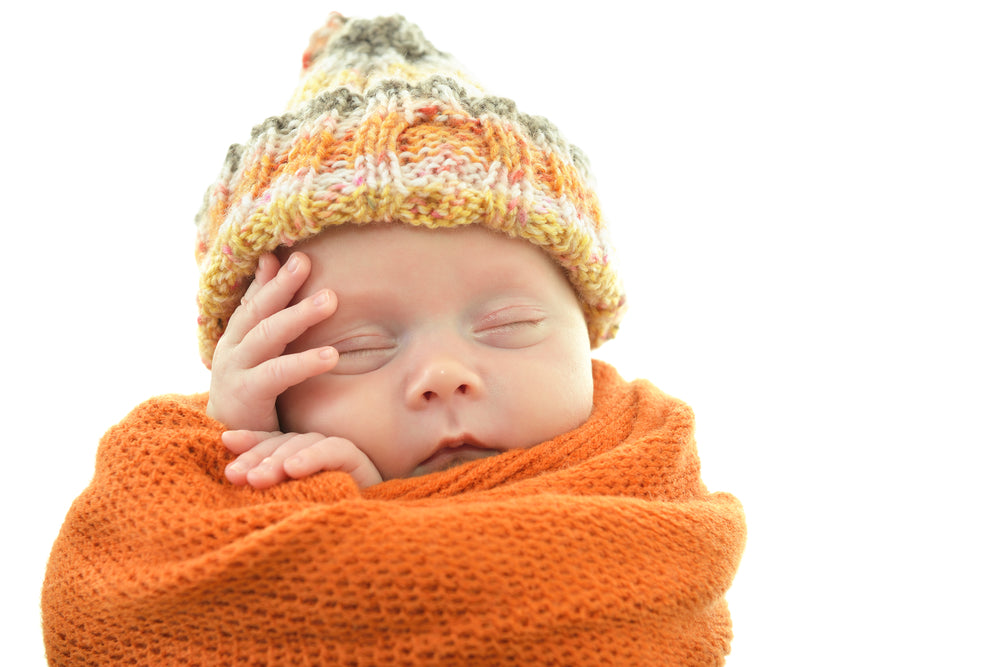 August babies have three birthstones to choose from.
If your August baby loves glitz and glam then they are in luck because they get to choose from three gorgeous birthstones. The first is the green peridot, which was named after the revered Madame Pele, the Hawaiian goddess of volcanos and fire who is said to have created the Hawaiian Islands. The second birthstone is the sardonyx, which is a blend of red and white bands of minerals making the stone look like candy stripes. The third birthstone is the spinel, which can look identical to a ruby. The Imperial State Crown of England, which was once thought to hold an enormous ruby, actually holds an enormous red spinel. More on baby birthstones!
August babies' birth flowers have lots of spunk.
August babies have two of the brightest, fun, most meaningful flowers out there: the gladiolus and poppies. The tall, sword-like gladiolus got its name from Roman Gladiators who would wear the flowers around their necks during competitive games. Poppies enjoy a rich history of symbolism with their attractively bright colors and opiate qualities making them symbols of sleep, peace, and death but also resurrection. In the U.S., red poppies are often worn on Memorial Day to honor soldiers who died in war.
August is the most popular birth month.
August routinely holds the most births in a year! Why is that? There's no way to know for sure, but because August babies tend to be conceived in November/December, perhaps this baby boom is thanks to parents-to-be wanting to snuggle up in those cooler, darker months. Another factor could be that there aren't any major holidays in August (c-sections and inductions often aren't scheduled during big celebrations, like Christmas and New Years). 
Your August baby is in some famous company.
A few famous August babies who might share a birthday with your little summer sweetie include Jason Momoa, Viola Davis, Halle Berry, Charlize Theron, Anna Kendrick, Chris Hemsworth, Jennifer Lawrence, Keke Palmer, Melissa McCarthy, Ben Affleck, Steve Carell, Mila Kunis, Taika Waititi, Andrew Garfield, Bo Burnham, Hayden Panettiere, Kristen Wiig, Ava Duvernay, Cameron Diaz, Michelle Yeo, Leslie Odom Jr., and Demi Lovato…to name a handful.
August babies are very presidential.
August babies are born with so many leadership traits like boldness, charisma, and loyalty that it's no wonder they make great trailblazers. They're also prime presidential material, apparently! A few presidential August babies include Barack Obama, Bill Clinton, and Lyndon B. Johnson.
August babies are lucky.
Not only are August babies full of vim and vigor but their zest for life may help explain why science says August babies tend to report feeling lucky at higher rates than other birth months. In one study, researchers found the people born in summer months including August were significantly more likely to consider themselves lucky. That's not a bad outlook to have on life.
August babies may be born big…and grow up to be tall!
When researchers in the United Kingdom investigated the connection between health and birth season, they found that babies born in the summer months (June, July, and August), had a higher birth weight than babies born in other months. Likewise, summer babies tended to be taller as adults! Experts suspect that these results have to do with the amount of vitamin D their moms were exposed to via sunlight in their second trimester.
___
Blogs are not written by MNC staff.
Original and complete article can be found here: https://www.happiestbaby.com/blogs/baby/august-baby-birthday-facts#:~:text=August%20babies%20are%20born%20with,Johnson