20 Smart Ways to Save Money When You Have a Baby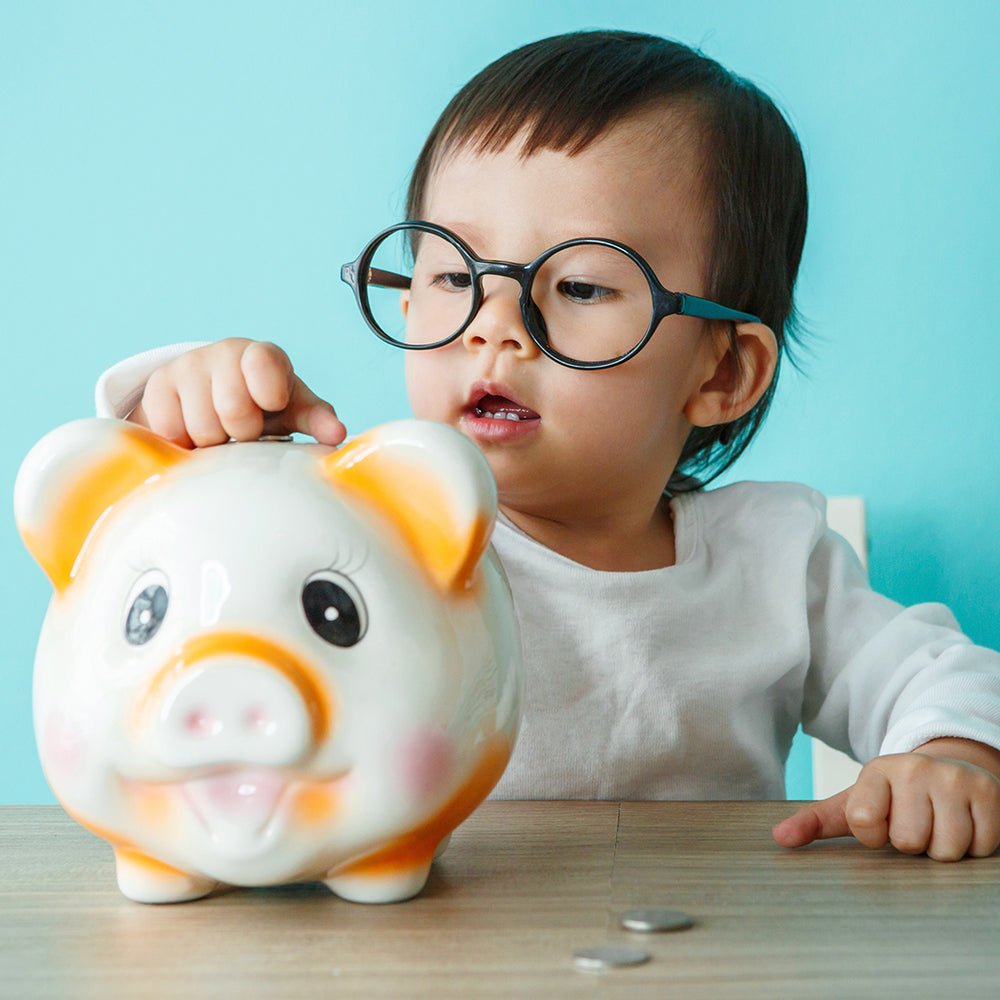 Finding out you are going to be a mom is both thrilling and overwhelming. When I found out I was going to first be a mom, I was overjoyed with our new family but at the same time, I became worried about the number of things I was going to need for our baby.
When you are on a tight budget it feels like you aren't going to be able to afford everything, especially if you are about to bring a baby into the world. How are you going to afford to pay the bills, shop for food, and care for your baby at the same time?
After doing some research of my own research, talking with family and friends, and having five babies of my own I discovered some great ways to save money and still being able to afford the necessary baby items.
Here are my 20 smart ways to save money when you have a baby!
Returned unwanted gifts right away. Many places have set time limits when it comes to making returns or exchanges with purchased items. Set time aside right away to make these returns or exchanges.
Look for double duty when it comes to furniture and accessories. There are many baby gear items out there now that do double the work. Changing doubles and dressers are combined. There are also booster seats that can be changed into a regular chair. As well, some cribs can be transformed into bigger beds when your baby outgrows them and needs toddler bed.
Purchase bigger diaper packages. Bigger diaper count packages can often lead to huge savings. Check the unit per price. Shopping at wholesale clubs for diapers can save you more too.
Test out the baby gear before you buy it. Before purchasing that stroller or car seat, test it out. You want to make sure you like the product before purchasing it, such as steering the stroller or managing the car seat.
Always keep a baby care bag in your car. To save yourself the trouble, you want to pack a baby care bag in your car with necessary essentials when an unexpected event happens. You might even forget your diaper bag at home, so this is perfect to have on hand in the car! Here are some things you may want to pack:

Extra diapers
Tube of ointment
Wipes
Extra outfit
Solid foods
Small snack

Skip the add-ons at hospitals. There are many add-ons when it comes to staying at the hospital when your baby is waiting to come. Some add-ons that might have an added charge are private rooms.
Ask for samples before leaving. Maternity wards are filled with freebies for newborn babies and mothers. Ask your medical staff for samples and coupons. You can get things like lotion, diaper ointment, and coupons for baby essentials.
Don't buy baby clothes ahead of time. You won't know if your baby will have sudden growth spurts. Avoid purchasing baby clothes in advance so you don't waste money on clothing for your baby.
Buy unisex shades and styles. Choosing unisex shades and styles for your baby's clothing make the perfect hand-me-downs and save you money for your baby.
Don't pass up secondhand clothing. Visit your local consignment shops. You might get a fraction for retail cost when it comes to special occasion clothing or other clothing items. Most items are in good condition at consignment stores.
Use a photo website. Post your baby pictures online for free at

 

SnapFish. Your friends and relatives can print them out for free.
Ask for free product samples from your pediatrician. Every checkup for your baby you can ask for product samples or call ahead to pick up some. You can save money on costly formula or ointment.
Call ahead before going to the doctor. If your baby is having a medical issue that isn't an emergency, call ahead before making that appointment. You might be able to save a trip and co-pay costs after finding out if you can solve your baby's problem with a phone call instead of an appointment.
Don't skip over the special offers. You might decide to stop breastfeeding your baby in the future and switch to formula. Don't throw away any coupons. Make sure you sign up for formula company newsletters on their websites, such as

 

Enfamil Family Beginnings

 

and

 

Similac's StrongMoms Rewards program. Purchase generic formulas to save money as well.
Sign up for baby company newsletters to get coupon offers.

 

Gerber,

 

Beechnut, and

 

Earth's Best

 

offer coupons when your sign up for their newsletters. You can save on your next shopping trip to the store. There are other baby essentials you might be able to save on too.
Make your own baby food. It can be a huge money-saver!
Sign up with Amazon Family. You can save 20% off diapers, wipes, and baby goods.
Take advantage of freebies. Here are

 

14 free things for new and expecting mothers.
Want to save more on diapers and wipes? Check out these

 

8 ideas to save money on diapers and wipes.
Original article can be found HERE.